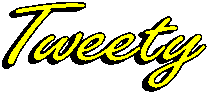 Hello! I don't Like Puddy Cats!
Please notice that I was forced to participate in the following picture! If I hadn't I would have been EATEN!
IS THIS FAIR I ASK YOU????
well frankly I'm tired of puddy cats!
and deir over powering dominance of eberyting lately!
Ebery
where

look I see dat dern cat (if not him then another like him geezz)
It's no wonder i must stay here

perpetually!
You Are Wistening to "Wind beneath MY Wings!"